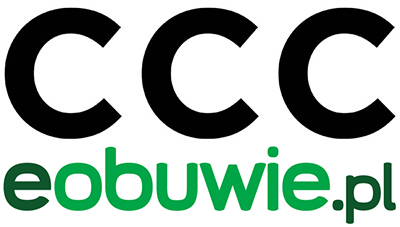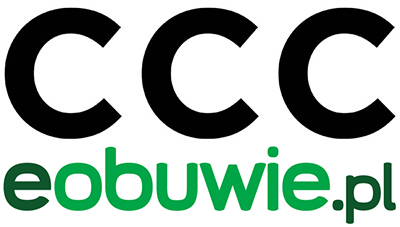 Godziny otwarcia
Mon-Fri: 9:00 – 21:00
Saturday: 9:00 – 21:00
Sunday: 9:00 – 21:00
CCC means the most fashionable shoes, the most stylish bags, functional backpacks and tasteful accessories. In one place, especially for you, the hottest trends from the world of fashion and the latest inspirations straight from the catwalks and city streets! Our stores are dominated by brands for true style enthusiasts: Gino Rossi, Lasocki, Jenny Fairy, Sprandi, ... read more DeeZee, Badura, Quazi, Rage Age, Simple, Togoshi and Americanos. In CCC, customers will also find iconic sports brands, such as adidas, Reebok, Puma, New Balance, Converse and Skechers. On the other hand, for the youngest, we have footwear and accessories with characters from Disney movies!
---
NOVELTY! The eobuwie.pl zone gives you the opportunity to place and collect orders as part of the Reserve and Try on service! It allows you to make quick returns and complaints.
A unique solution is also the ability to browse and order an assortment from over 800 brands to the zone, or the esize.me scanner, which will help you perfectly match shoes to your size. Book and try on service only at eobuwie.pl
Do you like to try on before you buy? Use the Book and Try on service at eobuwie.pl
What is Book & Try on? This is a solution that allows you to make an online reservation of products from the eobuwie.pl and modivo.pl online offers, and then try them on in a stationary store.
You will only pay for selected products that you will like after trying them on!
How to do it? When shopping at eobuwie.pl or modivo.pl, select the delivery method "Collection and payment in store".
From the moment of making a reservation at home to delivery to the indicated stationary store, a maximum of 48 hours will pass! SMS notification will inform you when the reservation is ready for fitting.
In the store, use the screen to collect orders, thanks to which the staff will deliver your reservation in a few minutes!
In addition, several thousand products are waiting for you in the eobuwie.pl store, which is available immediately, thanks to which you can easily choose matching accessories and accessories.
You decide – you buy!