Shop the way you like! In Focus Park, we have introduced a number of improvements that make it easier for our clients to use our shopping center on a daily basis.
Facilities for families with children
We want to make shopping in our center comfortable, so for families with children we have prepared a number of amenities that will make shopping at Focus Park pleasant.


Free identification wristbands

Parking spaces for families with children

Rental of strollers / cars
Facilities for people with disabilities
We make sure that people with disabilities, using wheelchairs, feel free and comfortable in our center.
Automatic doors from the side of Rynkowa Street and Chrobrego Street allow easy entry to the center for people with physical disabilities.
We have toilets adapted for the disabled, designated parking spaces, ramps and elevators with Braille markings on buttons and audible signals. They make it easier for the blind and visually impaired to navigate through the gallery space.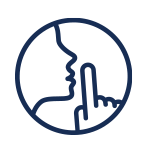 WHEELCHAIR RENTAL FOR PEOPLE WITH DISABILITIES

PARKING SPACES FOR PEOPLE WITH DISABILITIES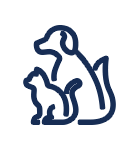 CLOAKROOM AND LUGGAGE STORAGE


MOBILE DEVICE CHARGING STATIONS